Gather strength in the wood and healthy brunch
The wood and healthy nutrition as source of regeneration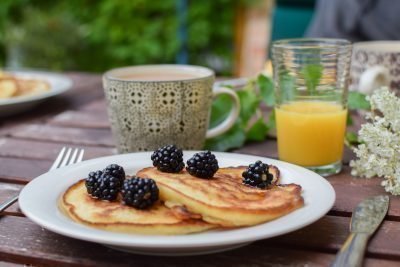 Tires al Catinaccio:
Saturday: 9, 16, 23 and 30 May and 06, 13, 20 and 27 June 2020
from 8.30 – 11.30 a.m.

Hiking and running through the woods is not only packed with variety, the wood-air is beautifully perfumed with the resin of the trees, a scent which is wonderful for the airways. Separated in two groups – a walking and a running group – our experts Egon and Rudi will lead you through the woods until "Ansitz Velseck". On the way they will show you, how to get strength out of the wood to use for the daily routine. During the brunch with healthy and regional food, you can enjoy the fascinating view of the Catinaccio mountain before you return to the village.
Experts
:
Egon Zuggal has set himself the goal of spreading joy and sport. As a sports group leader, Functional Fitness trainer and outdoor sportsman, giving people lasting memories through healthy movement in the open air is particularly dear to his heart.
Rudi Brunner is a trainer for endurance sports and performance diagnostics, orthopaedic technician and leader of running groups. Rudi will accompany and supervise runners from beginner level right through to advanced.
Info:
Meeting point: Tires al Catinaccio, fountain in the village centre
Registration: at the tourist offices until 3 p.m. on the day before the event
Participation fee: 10.00 euro – free for guests of tourist office partner organisations