From plant to plate
A journey through the world of herbs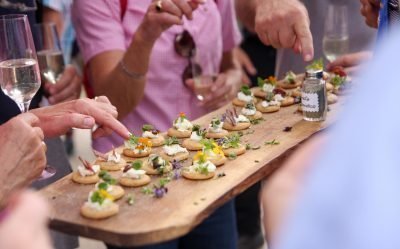 On a walk with Martha Silbernagl from Siusi to the Pflegerhof organic herb garden, you will learn about spring customs, sagas, learn to identify wild herbs and visit the Malenger mill. After an aperitif with a flower prosecco and appetizers at the Pflegerhof farm, Cornelia Mulser will accompany you on a tour through the herb fields. You will learn about the history of the farm, the herbs and their effects. Which early herb stimulates the metabolism, which cleanse the body and which are good for you? Head Chef Franz Mulser will tell you which herbs bring out flavours to perfection at the end-of-day cookery workshop as he prepares mouth-watering dishes with fresh plants, aromatic herbs and beautiful flowers. All of which, naturally, you will be sampling against the backdrop of the Castel Rovereto ruins.
SIUSI ALLO SCILIAR:
Wednesday: 3 and 10 June 2020
from 3.30 to 9.30 p.m.
MEETING POINT:
Siusi allo Sciliar, fountain in the village centre
REGISTRATION:
at the tourist offices until noon on the day before the event Max. number of participants: 20 persons

PARTICIPATION FEE:
55.00 Euro a person (in the price are included: the guided hike, an aperitif and appetizers, the guided tour at the Pflegerhof farm, the cookery-workshop and the meal with main dish and desert, drinks and the taxi back to Siusi)
EXPERTS:
Under the guiding hand of Cornelia Mulser, each and every plant thrives and flourishes at the Pflegerhof farm, where over 500 herbs are cultivated and prepared with love.
Franz Mulser, Head Chef and host of the Gostner hut, serves the very best of his Alpine cuisine, enriched with tastes from forest and field, herbs and flower petals.
Martha Silbernagl, also known as Martha the Witch, will accompany you on your journey through the world of herbs.