Mental strength, from forest and roots
Forest bathing and tasting of products in a biological farm
Tuesday: 1, 8, 15, 22 and 29 September 2020; 6, 13, 22 and 27 October 2020 | 14:00 – 18:00 p.m.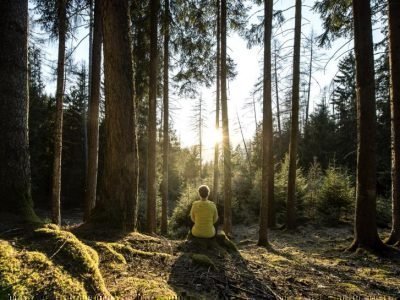 Just as plants absorb the nutrients they need for winter through their roots, we humans stock up on our energy resources through the warming rays of the sun. At the "Karlottenkofel" hill, a power-site in Siusi allo Sciliar, Monika will show you how to get your energy for the winter by "forest bathing." Nearby, Elias lives a self-sufficient life at his farm, the Furscherhof. He will be telling us about how nature and the seasons affect his life.
After a guided tour on the farm, you can look forward to a tasting of his own regional productos in the barn.
Experts:
Monika Malfertheiner is a professional and dedicated InnerFitness®, Five Tibetans® and health trainer who is working with aspects of Nature Response®. During her sessions, she aims to impart a conscious awareness of body and spirit in relation to nature to her participants.
Elias Profanter grew up on the Furscherhof and worked there already as a young boy. Today he runs the 300-year-old farm, which has been passed down from generation to generation. He attaches particular importance to nature-conscious agriculture.
INFO:
Meeting point: Siusi allo Sciliar, fountain in the village centre at 14:00 p.m
Registration: at the tourist offices until 18:00 p.m. on the day before the event
Participation fee: 10.00 euro a person – free for guests of tourist office partner organisations