Seiser Alm Family Special
Period from 3/18/2023 until 4/11/2023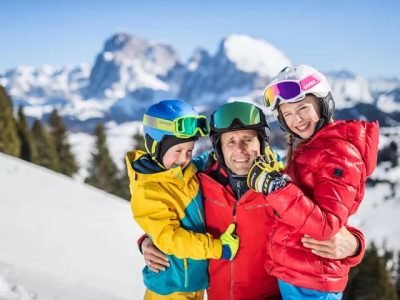 Discovering a great UNESCO world heritage with your children: A free day's holiday.
From 18 March all sun lovers can spend a 7 day holiday for the price of 6, and will receive a 6-day-skipass for the price of 5 including special offers on skiing equipment rental and skiing classes. In addition, children until 8 years (born after 27.11.2014) receive the ski pass for free.

Conditions for the free ski pass for children until 8 years:
The free and half-price ski pass are conditional on purchase of a ski pass by the relative adult.
Achivements included:
7 overnight stays at the price of 6 (accommodation from 18 March 2023)
Ski pass for 6 days at the price of 5 (First day of ski pass validity: 19 March 2023)
15% of reduction on group ski course up to 5 days
Participating ski schools:
Skischool Seiser Alm: T. +39 0471 727909, www.skischool-seiseralm.com
Skischool Schlern 3000: T. +39 0471 704279, www.ski3000.it
15% of reduction on ski rental up to 4 days (participating ski rentals)
Participating ski rentals:
Sport Hans: T. +39 0471 727824, www.sporthans.com
K & K Sports: T. +39 0471 706129, www.seiseralpe.com
Alpin Sports Company: T. +39 0471 707641, www.alpin-sports.com
Skiservice Karbon: T. +39 0471 706061, www.skiservicekarbon.com
The prices listed below refer to the accommodation. You get the voucher for the free or discounted achievements directly from your host.
7 Overnights
(Arrival day: Sunday, Friday, Thursday, Wednesday, Saturday, Monday, Tuesday)