Holidays at the Peternaderhof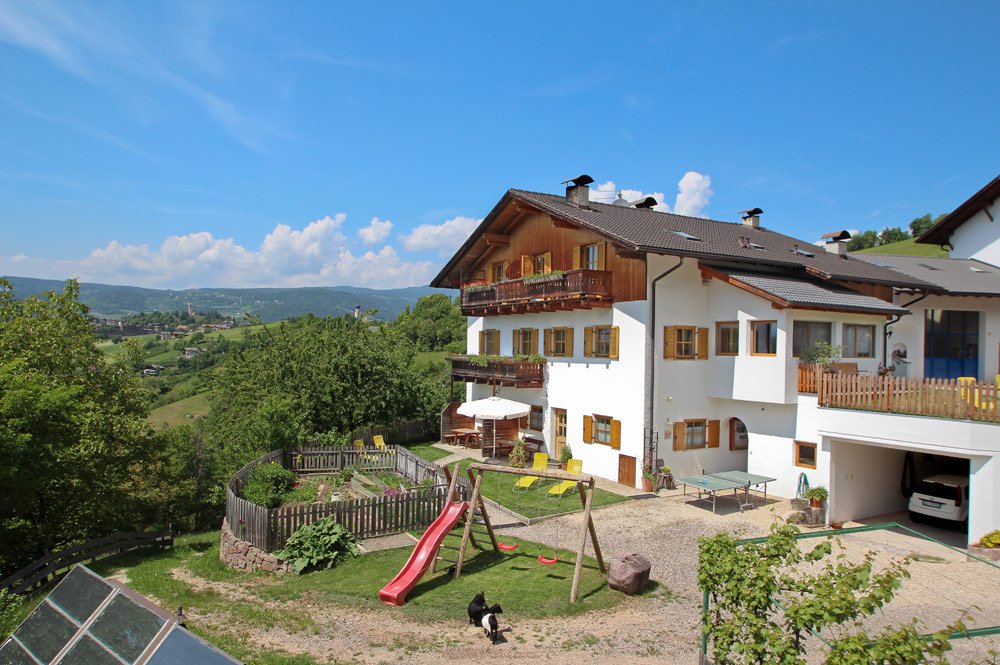 Our farm, located only two kilometres away from Völs is run in a traditional, small-scale fashion. In addition to keeping calves as the main source of our livelihood, we also keep chickens, whose tasty eggs you will surely enjoy. Our donkey, horses, sheep and goats are accustomed to visitors and Anton our cat is always happy to have someone to play with. We are happy to help and teach your kids when it comes to feeding our small animals.
We have a slide, a sandbox, a ping-pong table, a basketball hoop and lots of space to romp, play and explore. In this environment, you might get to see less of your kids than you would have expected.
Excursions around Völs am Schlern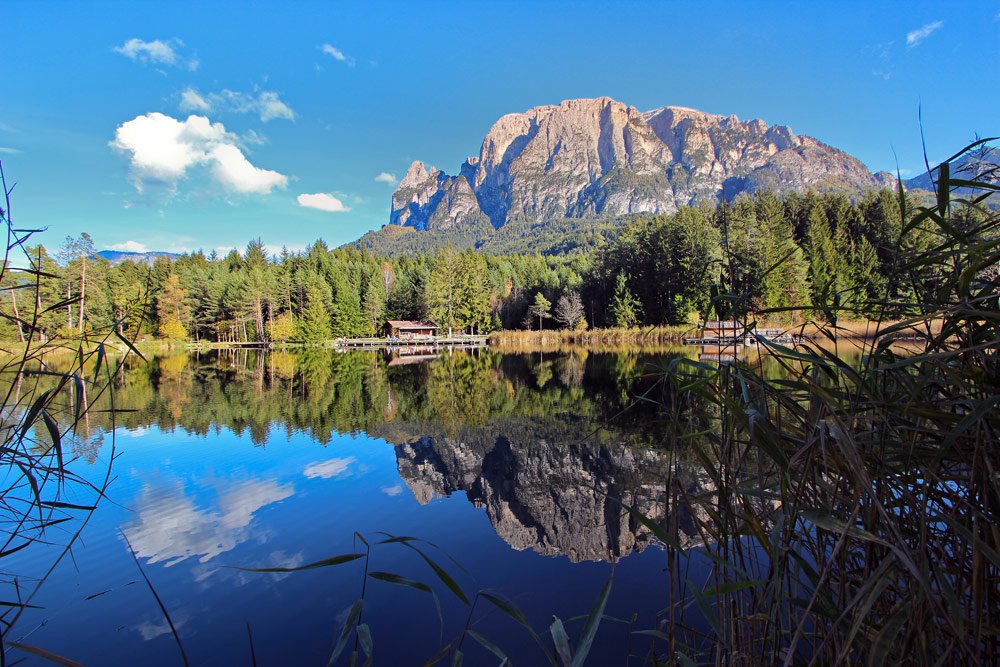 From our doorstep you can start your hikes toward the Schlern Mountain, Southern Tyrol's landmark. You can also drive to Seiser Alm walking from there to the Puflatsch, Rosengarten or to the Langkofel. In winter you can ski at the Seiser Alm or in the Gröden Valley. During summer, one can go swimming or rowing on the Völser pond. Outings to Bozen, the Kalterer Lake or the Montiggler Lake can also easily be organized, travelling either by car or public transport. You can reach all the South Tyrolean museums ranging from "Ötzi" to Juval as well as castles such as Sigmundskron or Prösels easily and quickly from Völs am Schlern.