Autumn Holidays in the mountains in Völs am Schlern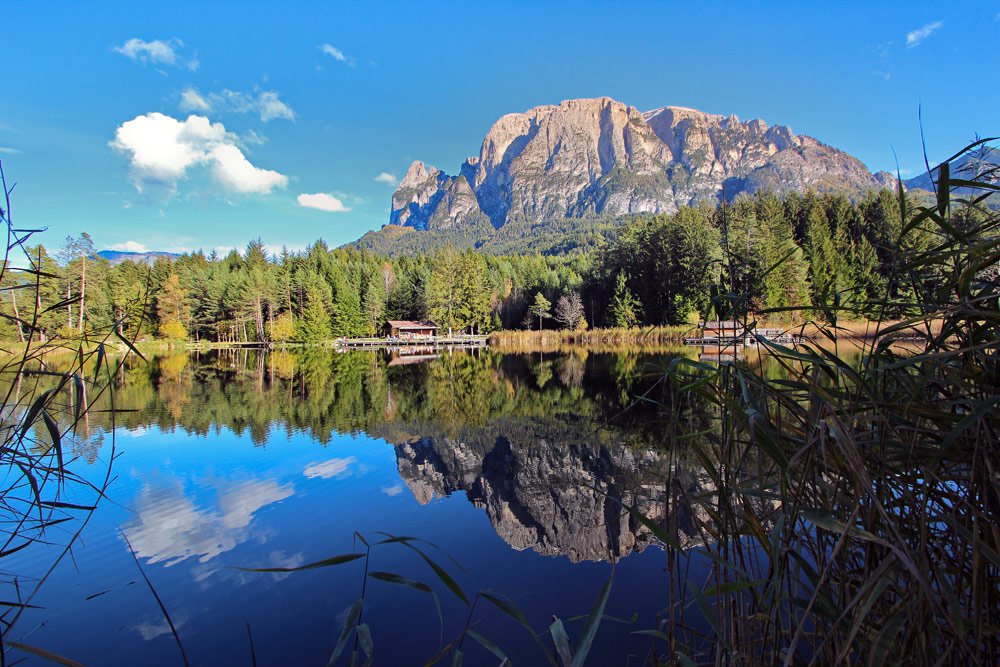 Southern Tyrol is a hiker's paradise during any season. In winter there are winter-hikes, in spring one can undertake nice hikes at lower altitude and during summer all of South Tyrol is accessible, from the Reschen Pass to the Dolomite Peaks, across all altitudes. Still the classic and most beautiful hiking season is autumn. The weather is particularly stable and clear autumn air allows for views of distant Alps. As the days pass, the colours become more intense, with the first trees on the slopes glowing yellow, red and brown. Pastures still deep green in front of colourful forests, sprinkled with grey rocks all covered by the deep blue South Tyrolean sky – This is an autumn holiday in the mountains.
Experience Autumn Holidays on the Peternaderhof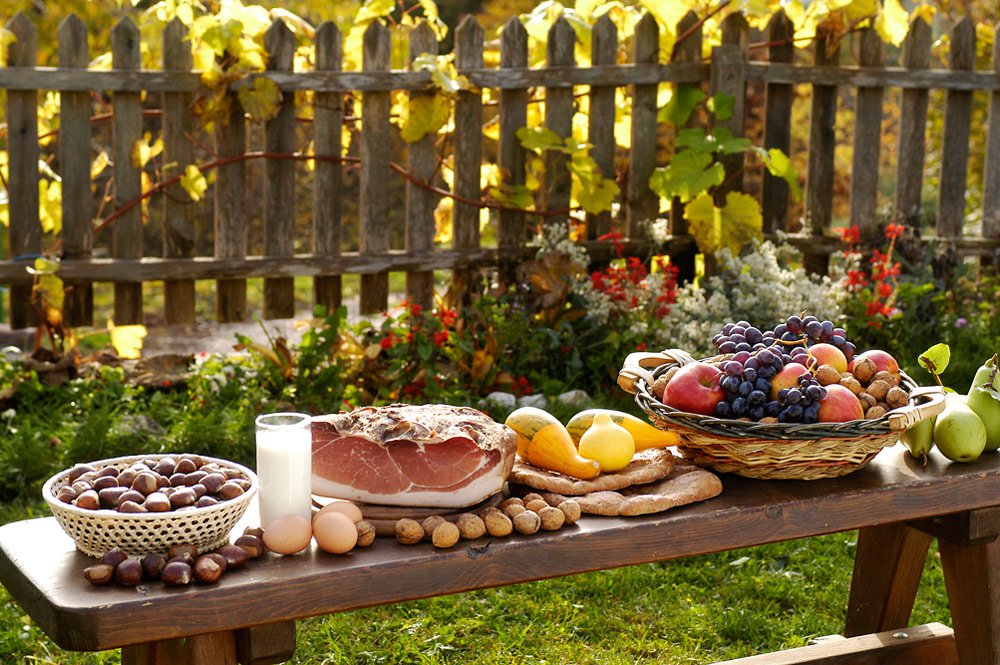 In autumn you can experience the great cattle procession and fair at the Seiser Alm, or our own little procession when our animals come back from the Tuffalm. Both events have their own charm and in both cases they end in a celebratory "Törggelen" meal. We celebrate the healthy return of our livestock with young wine, grape must and a hearty South Tyrolean "Brotzeit" platter.
Culinary and Cultural experiences in the South Tyrolean Autumn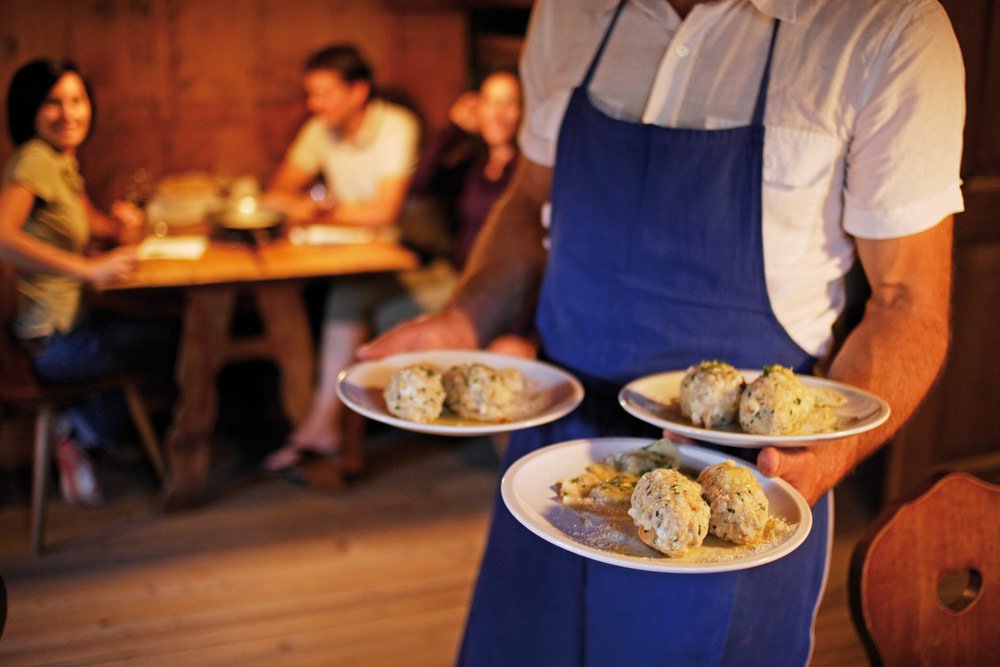 Naturally, you cannot miss our great South Tyrolean cuisine on your autumn holiday to the mountains. For the "Völser Kuchlkastl" our guesthouses and innkeepers offer you special delicacies. For a week there will be special South Tyrolean specialities, made from regional ingredients but re-invented in modern variations. This will include: dumplings, strudels, doughnuts, and much more in ever changing variations.
South Tyrol's autumn also has a whole lot of culture to offer. At the "Kastelruther Spatzenfest", the Kastelruther Spatzen and other bands offer traditional sounds and hot rhythms every October. Classic music lovers can experience concerts of the highest standard at the Meraner Music Weeks.