Spring at the Peternaderhof in Völs am Schlern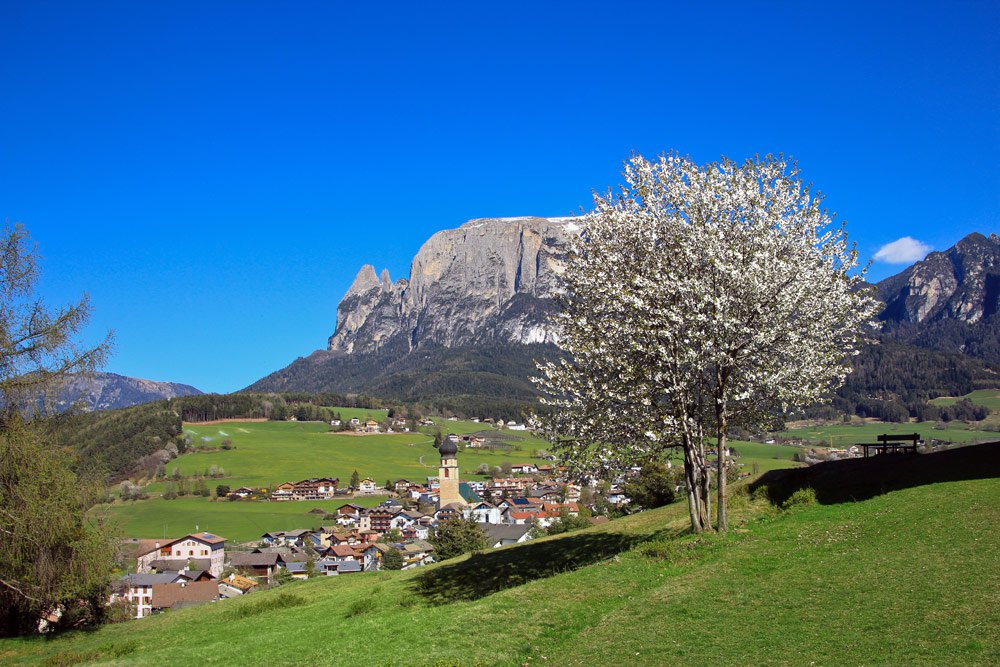 Springtime in the mountains is truly a gift. After a long winter, nature wins over again with birds singing in the mornings. Quickly, the pastures turn green, with flowers, bushes, and shrubs blooming. Our gardening work begins and before long we will be harvesting our first cress. Our clean air now has a particularly fresh flavour.
The change contrasts with the still snow-covered peaks. Up in the mountains and in the ski resort Seiser Alm one can ski until Easter. Once May arrives, spring also breaks at Seiser Alm. Now the ski slopes give way to hiking routes, letting you walk up to the rocks over green carpets crossing the occasional snow patch surviving in the shade. By now, the apple trees will have long been blooming down in the valley. Week by week spring works it way upwards, flooding the South Tyrolean landscape with colours and smells. Spring in the mountains is truly an experience for all the senses.
Spring excursions from Völs am Schlern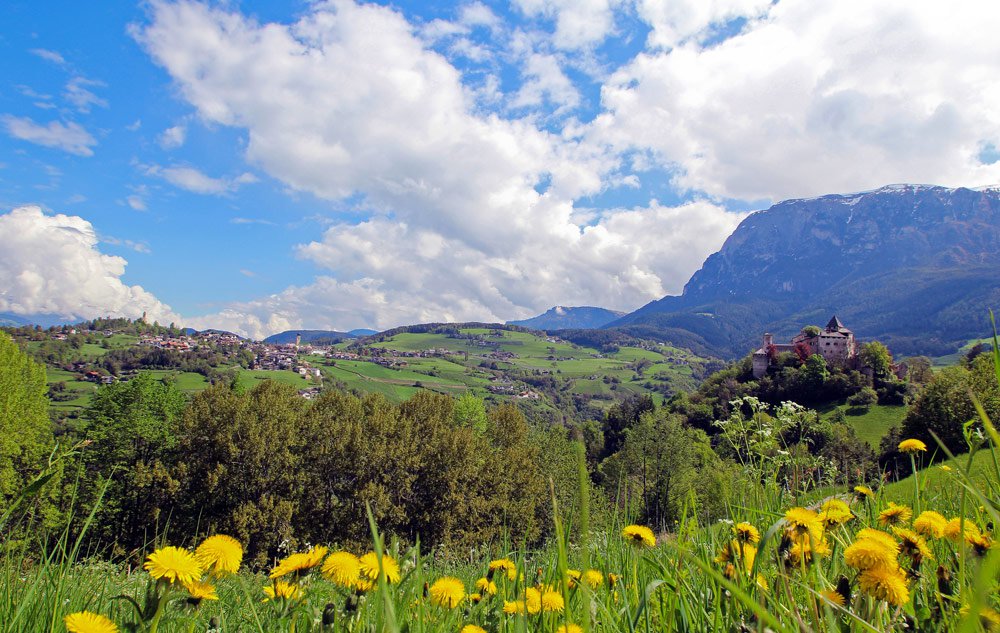 Visit Castle Hauenstein towards the end of may and experience the annual Oswald von Wolkenstein riding displays. This is the largest medieval festival in South Tyrol. Its riding competitions commemorate the composer, politician, minstrel and castle owner Oswald von Wolkenstein.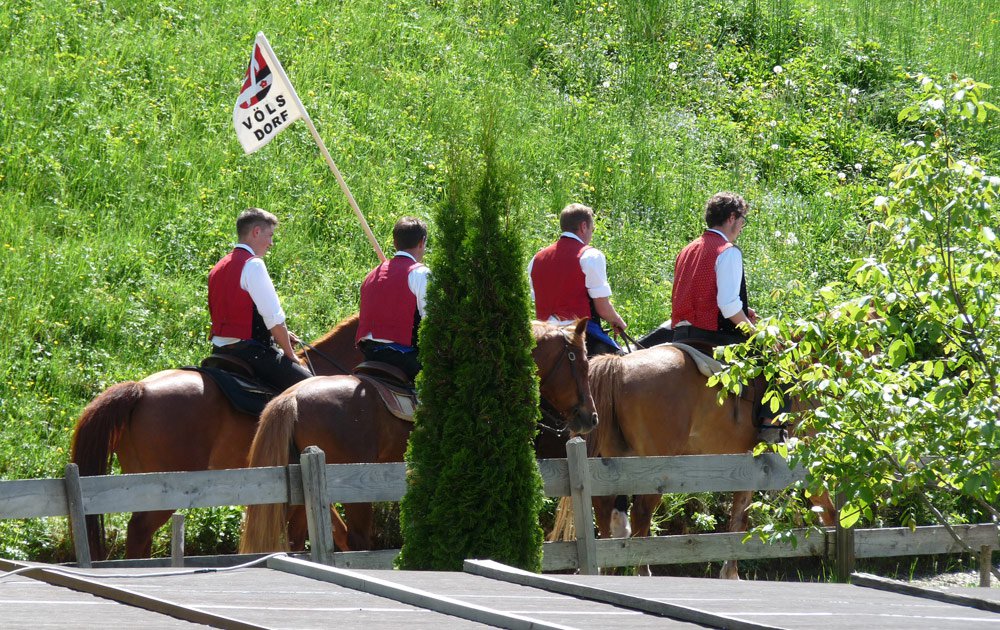 At this time of year you can experience the gardens of Castle Trauttmansdorff in full bloom, or if you are feeling a little tougher, you can take a first dip in the Völser pond. Follow the trail of the mythical Schlern Witches at the "Witch Benches" in Puflatsch or the "Witches' Cauldrons" in Kastelruth. Spring awakening on the Seiser Alm finally allows summer sports including: Hiking, climbing, mountain biking, tennis and golf. The running park up at Seiser Alm offers 180 kilometres of running trails.